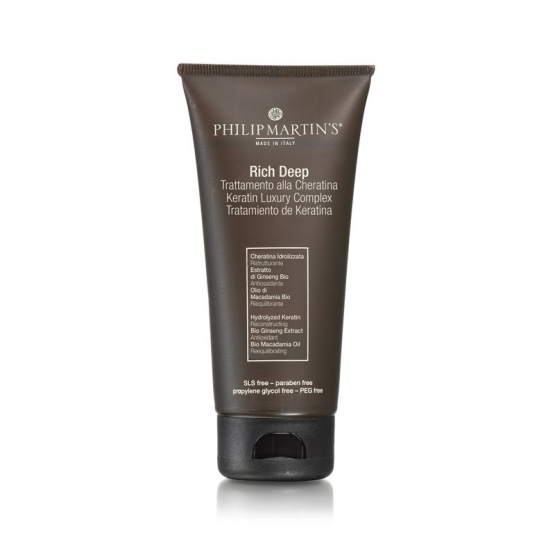 Rich Deep 200ml
Keratin Luxury Complex
Out of stock
ADD TO WISHLIST
Revitalizing treatment which reconstructs the capillary fiber thru the important properties of oils, butters and vegetable extracts associated to the hydrolyzed keratin by giving volume, shine and strength to the hair with a long-lasting effect. Ideal for dry, damaged and chemically treated hair which have lost elasticity.
Hydrolyzed Keratin • Reconstructing
Bio Ginseng Extract • Antioxidant
Bio Macadamia Oil • Reequilibrating
SLS free – paraben free - PEG free - propylene glycol free
After have rinsed off the shampoo distribute the mask on humid hair. Leave in pose for 5-10 minutes then rinse off abundantly.
Conceptual Beauty Sdn Bhd (1027180-T)

+603 6276 8890
info@philipmartins.com.my
Search
Copyright © 2016 Philip Martin's Malaysia | All Rights Reserved