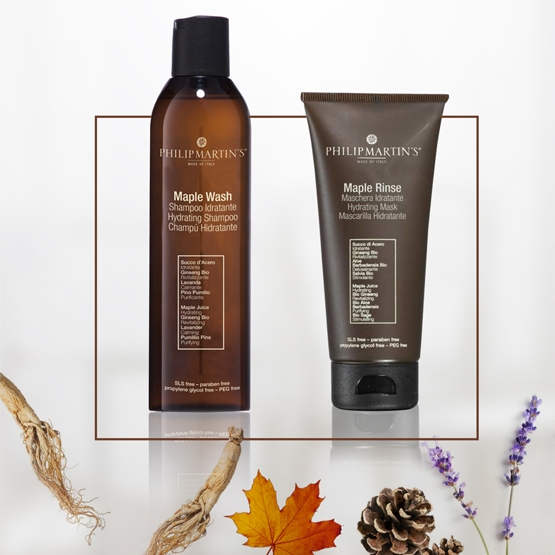 MAPLE WASH & RINSE SET
Now you can enjoy the complete basic hair-care routine for healthier & beautiful hair.
RM 415.00
ADD TO WISHLIST
Maple Wash
It is a moisturizing shampoo for dry, dry and frizzy scalp and hair. The mixture of deeply moisturizing ingredients helps to give elasticity and combability to the hair, leaving it soft and silky.
Maple Rinse
It is the ideal hydrating conditioner for dry skin and hair or chemically treated. Thanks to vegetable oils contained the scalp will be more elastic, hydrated and your hair more silky, soft and shiny.
Maple Wash
Maple Extract - Moisturizing
Organic Ginseng Extract - Revitalizing
Organic Aloe Extract - Regenerating
SLS free • paraben free • PEG free
Maple Rinse
Maple Juice - Hydrating
Bio Ginseng - Revitalizing
Bio Aloe Barbadensis - Purifying
Bio Sage - Stimulating
SLS free • paraben free • PEG free
Apply a small amount of Maple Wash on the palms of your hands, emulsify and distribute massaging on scalp and damp hair. Rinse thoroughly. Ideal for everyday use. And then, apply a small quantity of Maple Rinse on hair ends after shampoo, leave for a few minutes and rinse well. Can be used daily.
Conceptual Beauty Sdn Bhd (1027180-T)

+603 6276 8890
marketing.philipmartins@gmail.com
Search
Copyright © 2016 Philip Martin's Malaysia | All Rights Reserved