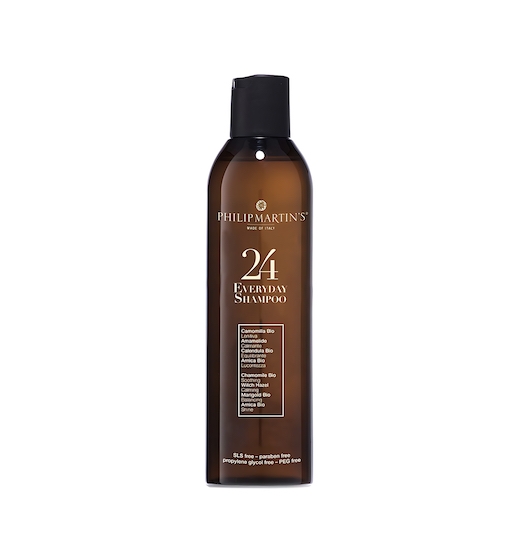 24 Everyday Shampoo 250ml
Everyday Shampoo
Out of stock
ADD TO WISHLIST
This shampoo is formulated to clean scalp and hair with natural and bio ingredients. Gently removes Chlorine residues, styling products residues and silicon. Can be used on a daily basis.
Chamomile Bio • Soothing
Witch Hazel • Calming
Marigold Bio • Balancing
Arnica Bio • Shine
Apply a small quaint of the product on hands and emulsify before applying on the hair scalp thru a massage and then rinse abundantly. Can and should be used everyday.
Conceptual Beauty Sdn Bhd (1027180-T)

+603 6276 8890
info@philipmartins.com.my
Search
Copyright © 2016 Philip Martin's Malaysia | All Rights Reserved