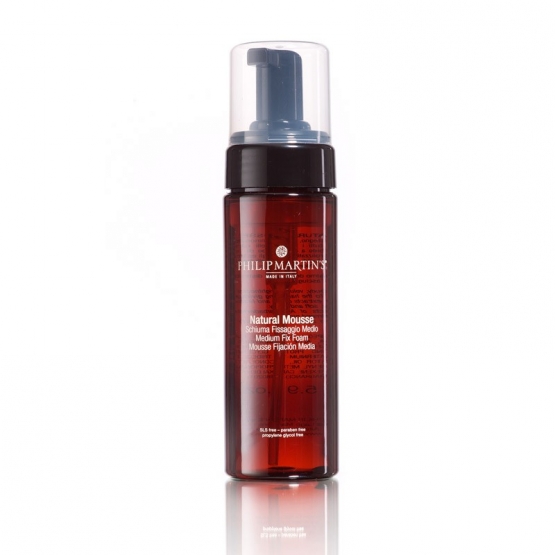 Natural Mousse 175ml
Medium Fix Foam
RM 128.00
ADD TO WISHLIST
Mousse for hair which gives body, volume, brightness and hold. Can be used on all hair types giving a soft fix to the hair setting giving it elasticity and shine. The proteinic hydrolysates and the extracts of Aloe and linseed oil give extra protection to the hair leaving them shinny, soft and velvety.
Functional ingredients: Extracts of Aloe Barbadensis, Linseed and Bamboo, hydrolysed wheat and sweet almond proteins.
SLS free – paraben free
propylene glycol free
Spray on hand and then apply on the hair with a comb and proceed with the hair drying.
Conceptual Beauty Sdn Bhd (1027180-T)

+603 6276 8890
marketing.philipmartins@gmail.com
Search
Copyright © 2016 Philip Martin's Malaysia | All Rights Reserved