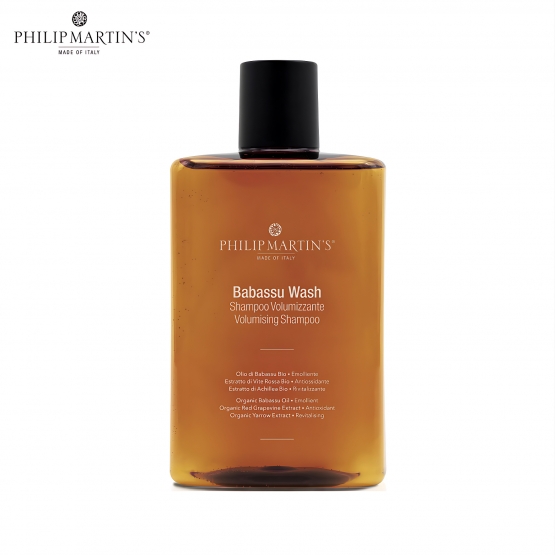 Babassu Wash 320ml
Volumizing Shampoo
Out of stock
ADD TO WISHLIST
Volumizing shampoo formulated for fine hair with lack of volume. Extremely mild, it glently cleans hair and scalp, gives volume, adds sheen and body to your hair.
Organic Babassu Oil • Emollient
Organic Red Vine Extract • Antioxidant
Organic Yarrow Extract • Revitalizing
SLS free • paraben free • PEG free • propylene glycol free
Apply a small quantity of shampoo on the palm of your hand and massage gently on your scalp. Then rinse and repeat massaging for a couple of minutes. Rinse abundantly with warm water.
Conceptual Beauty Sdn Bhd (1027180-T)

+603 6276 8890
marketing.philipmartins@gmail.com
Search
Copyright © 2016 Philip Martin's Malaysia | All Rights Reserved