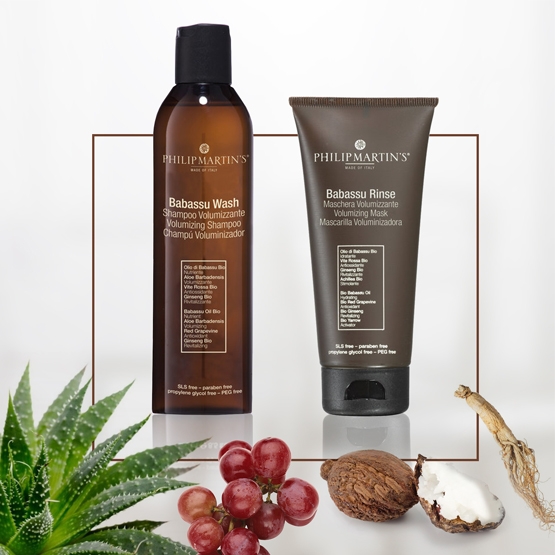 BABASSU WASH & RINSE SET
Now you can enjoy the complete basic hair-care routine for healthier & beautiful hair.
RM 276.00
ADD TO WISHLIST
Babassu Wash & Rinse
Volumizing shampoo ideal for fine and chemically treated hair. Rich in revitalizing active ingredients, it promotes hydration of the scalp and a delicate cleansing that does not attack the hair structure, giving volume, body and shine to the hair from the first shampoo. Contains surfactants of vegetable origin.
Babassu Wash
Organic Babassu Oil

Emollient

Organic Red Vine Extract

Antioxidant Organic Yarrow

Extract

Revitalizing
Babassu Rinse
Organic Babassu Oil

Emollient

Organic Red Grapevine Extract

Antioxidant

Mango Butter

Moisturising
Apply a small amount of Babassu Wash on the palms of your hands, emulsify and distribute massaging on scalp and damp hair. Rinse thoroughly. Followed by applying a small quantity of Babassu Rinse after shampooing leave in pose for a few minutes. Then rinse abundantly with warm water.
Conceptual Beauty Sdn Bhd (1027180-T)

+603 6276 8890
marketing.philipmartins@gmail.com
Search
Copyright © 2016 Philip Martin's Malaysia | All Rights Reserved